How To Market Your Tattoo Shop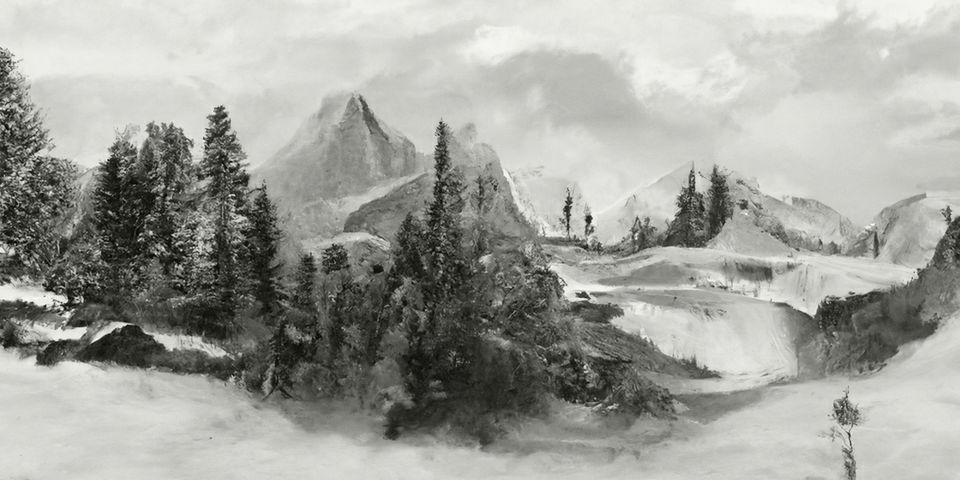 You've got a tattoo shop. And you've spent all this time and energy getting it set up, honing your craft, and applying for registrations.
But despite all of your hard work, the customers just ain't coming. Why?
Here's the thing: having a strong marketing funnel is literally 50% of your business. If you can create amazing art, but you have no canvas to do it on, then you're not a tattoo shop — you're just some guy/gal with a hobby.
Think about it… you started a business to help others, make money, and create something meaningful.
The biggest reason most tattoo shop owners let it all go to waste is because they think their work is good enough to stand for itself. It may be, but in the Internet age, consumers have so many options that it doesn't matter anymore.
You need to spend time and energy learning how to market your business.
So that's what this article is about. What follows is a short, simple guide on how to market your tattoo shop online.
Blast Straight To The Top Of Google With Short, Artistic YouTube Videos.
As I'm sure you can imagine, Google can be one of your biggest friends when trying to market your tattoo shop… and it can also be one of your biggest enemies.
This is called SEO. And people routinely pay thousands of dollars a month to SEO companies (like mine) to rank first in a given location. But there's actually a little-known way you can do it for free.
In order to hotwire Google's algorithm and rank on the first page fast, all you need to do is create a series of short YouTube videos that include the words "tattoo shop" and the city you're trying to rank for in the title.
For example, if I'm in Vancouver, I'll title my videos something like "Beautiful Artwork From A Vancouver Tattoo Shop". Then, include as many variations of the words "tattoo shop Vancouver" in your description and meta tags.
Make four or five of these videos over the course of a couple of months, and over time, you'll find yourself slowly starting to rank more and more for local Google searches. Eventually, you'll find yourself here:
Which is exactly where you want to be. Once you're in this section for searches like "Tattoo Shop Vancouver", you're raking in dozens of extra inquiries per month. And the best part is, it won't have cost you a cent.
Get An Instagram And A Facebook Stat — And Give Away Free Tattoos Once Per Month
Social media giveaways are by far the best way to market a tattoo shop online, mostly because of the highly visual nature of your work.
To start, make sure you have both Facebook and Instagram accounts. Populate your feeds with pictures, and start following clients and local tattoo shops on Instagram.
Once you've gotten a small following, all you need to do is take a picture of your work, caption it with something like "Free Tattoo Giveaway — Ends On Friday!" and let your followers know that all they need to do to enter is like, follow, and share your post.
Then… do the free tattoo. Sure, you'll spend time without getting anything in return — but you'll book up your schedule for the next month.
Create And Rank For Google My Business ASAP
Google My Business is the "maps" section you see when you perform a local search. And in 2020 and beyond, it's one of the most critical components of marketing your tattoo shop.
To start, simply claim your profile here. Enter your tattoo shop — if it pops up, Google already has a bit of your information. If not, you'll have to make a profile. Either way, it takes a grand total of ten minutes.
Fill out every part of your profile. Use the same keywords you used for your YouTube strategy above — it's important to remain consistent.
Once your profile has been created, make sure to ask every one of your satisfied customers for a review. Text them the link, or have them do it right then-and-there once you're finished. No need to be weird about it — a simple "hey, did you like the tattoo? Awesome! If you wouldn't mind leaving me a review so I can work with more people that would be great. Here's the link."
Do your best to post once or twice per week. Include a link to your website or a "call now" link. People probably won't care too much for these, but Google will — the more you use their products and services, the more they'll reward you by ranking you higher.
Post Deals In A Weekly Instagram Roundup Or A Monthly Email Newsletter
People's Instagram feeds and their email inboxes are both highways to their brain. So try your best to be there as often as possible!
I've said it before, and I'll say it again: the bulk of your money is in the follow-up. Repeat after me: you're not going to get the majority of your money the first time you tattoo a client. You're going to get it the second, third, fourth, and fifth time you tattoo that client. 99% of your money is in the future. So treat the future right, and it'll pay you back in huge dividends.
Here's the secret sauce: stay on top of your regular customers by creating targeted email campaigns with discounts using ActiveCampaign, or curate a weekly roundup of your art on Instagram offering deals for repeat customers.
Make your regulars feel special by offering these only to repeat clients — your goal is to build a community of ambassadors that recommend you everywhere they go. And the best way to do that is by continually providing immense value after the initial point of purchase (not just before!)
As a tattoo shop owner, marketing is easily 50% of your business. But most tattoo shops don't spend even 10% of their time on it! No wonder so many people are struggling — especially in a world of incredible competition and accelerating change.
Not you. As an enlightened tattoo shop owner, you now understand the value of getting clients in the door. And you now have the tools and the knowledge you need to make it a reality.
Go forth into the world, create beautiful art, and make a boatload of money all at the same time. It's time to make a splash! (of ink)